Golden Cadillac
The Golden Cadillac is a modern classic from the 1950s era. The cocktail was created at Poor Red's Bar-B-Q located in the little town of El Dorado, California. Perhaps inspired by the Alexander from the early 20th century, this luscious drink combines Galliano Italian liqueur, white crème de cacao, and cream. The original Golden Cadillac was served frozen or blended.
The Story
El Dorado was a gold rush town, and the Poor Red Bar building was originally constructed as a weigh station for Wells Fargo. It was operated as Kelly's Bar from 1927 to 1945. Poor Red won the bar in a dice game, and ran the business with his wife and accountant. A newly engaged couple came to Poor Red Bar's to celebrate their engagement. They wanted to create their own cocktail to celebrate the occasion and with bartender Frank Cline they thought that it should match their newly purchased golden Cadillac. Many concoctions later, the final recipe became known world wide as the Golden Cadillac. Galliano ran an advertising campaign for this drink from 1964 to 1967. The Golden Cadillac drink made Poor Red's Bar the largest consumer of Galliano liqueur in North America. The place is a destination for a Golden Cadillac experience, and it sells thousands of drinks. The beverage group gave Poor Red's Bar a Golden Cadillac to display outside the bar.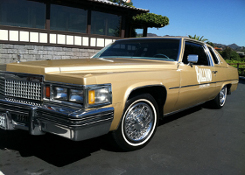 The Golden Cadillac has slipped away from current bar cocktail lists, but this elegant and tasty classic is fine enough to be revived.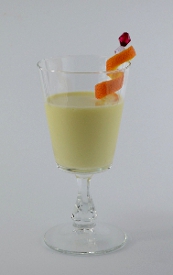 Golden Cadillac recipe.