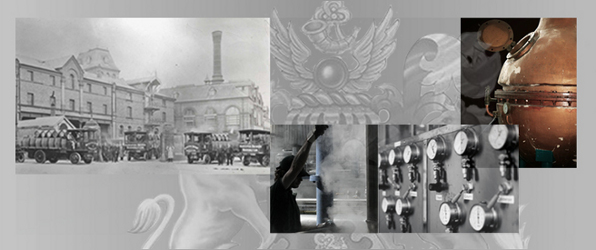 The popularity of gin shows no sign of abating and continues to be hot in 2020. Among the world's favourite spirits, gin is unique for its aromatic botanical aromas and flavours.
GIN HISTORY
Gin was originally produced in Holland for medicinal purposes. Neutral spirit was being made in Holland before, but it didn't have the juniper flavour of gin. Juniper berries have strong diuretic qualities as does pure alcohol. By combining the two, this concoction became a purifying tonic that many Dutchmen quickly considered necessary for good health. I cannot argue with that. It is thought that English troops fighting in the Eighty Years war, to establish the Netherlands independence, brought the spirit back to England calling it Hollands. The word gin is an English shortening of genever, the Dutch word for juniper. In the late 1600s, England declared war on France, and actively discouraged the import of French brandy, and encouraged the production of spirits made from local grain. The taste of English gin suited the British people, and they soon made it England's national drink. The British government established control over gin production and took the spirit with them to the far corners of their Empire.
BLOOM – PREMIUM LONDON DRY GIN

I discovered Bloom gin at an imported spirits tasting event last month. I fell in love at the first sip. Bloom is a premium London Dry gin produced by the well-known G & J Greenalls distillery based in Warrington, North-West England. The company has been distilling high quality products since 1761. Most gins have botanicals added to the raw spirit and Bloom's key ingredients are floral chamomile, honeysuckle, and pomelo. Bloom was created through the passion and expertise of Master Distiller, Joanne Moore, one of the few female master distillers within the drink world. Her comments, "The honeysuckle in Bloom provides natural sweetness and warms up the chamomile, while the pomelo offers a soft sun-drenched citrus note to perfectly balance the gin, rounding out Bloom. I always loved the smell and soothing qualities of chamomile and knew it would complement the traditional notes of a good quality gin. I draw inspiration from my daily life – relaxing with chamomile tea and envisaging an English country garden. I hope white spirit lovers around the world will enjoy Bloom gin and its natural aromas and flavours."
The citrus notes from pomelo bring lightness and freshness to the flavour, the edible nectar of the honeysuckle provides a rich smoothness, while camomile infuses a gentle floral scent into the taste. The distinct flavour profile of Bloom gin makes it an interesting product when creating cocktails, but to fully appreciate its complexity, drink it very cold on its own. It makes an excellent thirst quenching G & T.
You might like a Bloom Apricot martini or a Bloom Passion highball.
Cheers!