Cocktail Hour and Music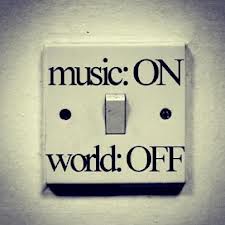 Background music sets the mood for a cocktail party, romantic soirée, or just an easy going evening. Enjoying a great cocktail and listening to music has long been a wonderful mix.
This is my jam.com is a new sharing music online site. It is a community of music lovers sharing one song at a time. It is a place to put your favourite one song of the moment and keep it on your profile for up to a week, and an opportunity to listen to the pick of the day by other music lovers. Drinkify.org is another music and cocktails online platform created by this is my jam.com. It is a site that chooses a drink to accompany your musical selection. The concept makes sense, but do not expect to find original mixed drink recipes. They mostly suggest what kind of spirits you should be drinking when listening to your favourite musical selection.
Music on, don't worry, be happy ♪ ♪ ♪ while sipping your favourite cocktail.
Cheers!