It is already March 13, which means that St. Patrick's Day is just around the corner. Make cool little green garnishes with fresh fruits for your St. Paddy's cocktails. I came up with these DIY decorations that are fun, really easy to make, and  inexpensive.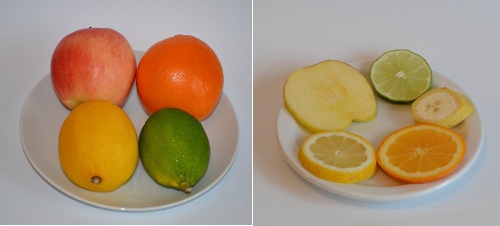 I used the fruits that I had on hand ( apple, orange, lime, lemon ).  I cut them in semi-thick slices.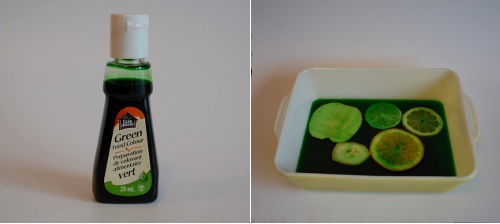 I put water in the bottom of a baking dish, and added about 15 drops of green food colouring. Then put my fruit slices into the dish. I let the fruit soak in the water for around 2 hours, and turned them once.  Be careful,  food coloring will stain your clothes. It can discolour your fingers a bit, but it will come off easily after a good wash.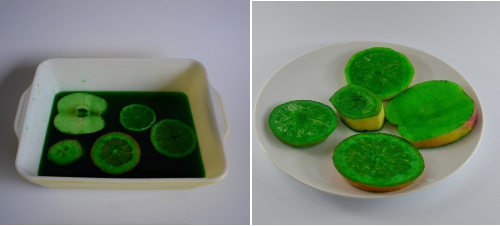 Banana and lemon do not work well.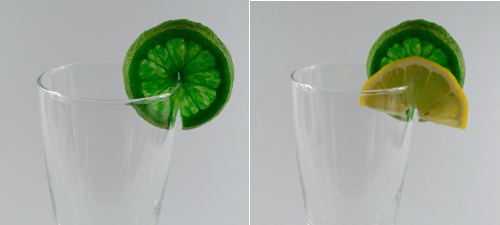 The lime and the apple stay firm in texture.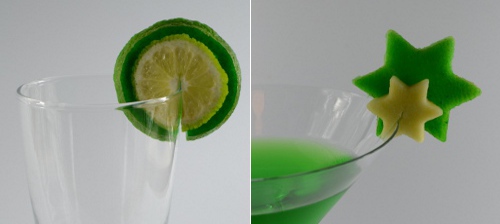 You can create original shape with mini cookie cutters.  They are available at many specialty baking stores.
Here's a little inspiration to jazz up your cocktails.
Cheers!