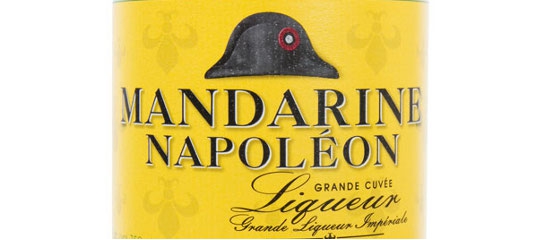 Previously published in 2014
I discovered the Mandarine Napoléon for the first time while working at a Swiss/French restaurant in the 1980s. The Mandarine Napoléon is an exquisite orange liqueur, a blend of mandarins and 10 year old Cognac. It is made with all natural ingredients and the mandarins are sourced from Sicily and Corsica, the home of Napoléon Bonaparte. The alcohol is three times distilled and aged 3 years before bottling.In 2009 the De Kuyper Royale Distillers bought the distillery from Fourcroyand the liqueur is still distilled in its original place 'Biercée', Belgium, in a magnificent abbey farm. Mandarine Napoléon is sold in over 100 countries.
THE STORY
The liqueur has a wonderful history and story dating back to the early 1800s, and its roots stemming from the hand of the Emperor, Napoléon Bonaparte. Mandarine Napoléon was created by French chemist, Antoine-François Fourcroy (1755-1809) who was also Napoléon's doctor. The drink was custom made for Bonaparte after the emperor came aware of Fourcroy who was known for his extraordinary skill of distilling. He was also a skilled social climber. Rumor had it that he used his connections during the revolution to send his chief rival chemist to the guillotine, then delivering the eulogy at his funeral. Bonaparte even appointed him a counselor of State and a Count of the Empire. At the time that Fourcroy invented Mandarine Napoléon, mandarins were still a very exotic fruit in France. Following Napoléon's demise, Mandarine Napoléon seems to have disappeared until re-appearing in 1892 from a distillery in Belgium owned by Mr. Fourcroy's grandson when the liqueur was officially named, bottled, and introduced to the public for the first time.
FEATURES
Enjoy Mandarine Napoléon neat or on the rocks. It is also ideal in mixed cocktails, as well as in many popular dessert recipes. It has an orange-amber colour and displays aromas of mandarin, vanilla and spices. Medium-bodied, semi-sweet on the palate with orange zest, spices, and a mellow wood finish. Overall, a good quality liqueur at an affordable price. It is an excellent substitute to Grand Marnier.
Cheers!