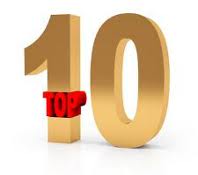 Christmas Cocktails
FaLaLaLa…'Tis the season to add some pizzazz to your holiday fête! The holiday season is a wonderful time for entertaining, and nothing gets everyone mingling better than a great cocktail in a festive atmosphere. The following are 10 fantastic holiday cocktails that will make a great sensation at any party or casual get-together.

1. CHAI NOG  – Christmas in a glass.
2. FRENCH MARTINI – Indulge in a rich and fabulous martini.
3. LANESBOROUGH – Timeless, effervescent, and joyous.
4. CANDY CANE – Refreshing with strong minty flavours.
5. JACK HONEY TODDY – Guaranteed to chase away the winter chills.

6. TOM & JERRY – Get into the spirits of the season with this classic.
7. BUTTERBALL SHOOTER – Here's a really creamy little drink that will definitely get you in the holiday mood.
8. SIBERIAN EXPRESS MARTINI – For those indulgences we allow ourselves during the holiday.
9. MULLED WINE – A seasonal treat.
10 BOURBON FLIP – If you like bourbon then this is the perfect Christmas drink for you.
Wishing you a Very Merry Cocktail Time!