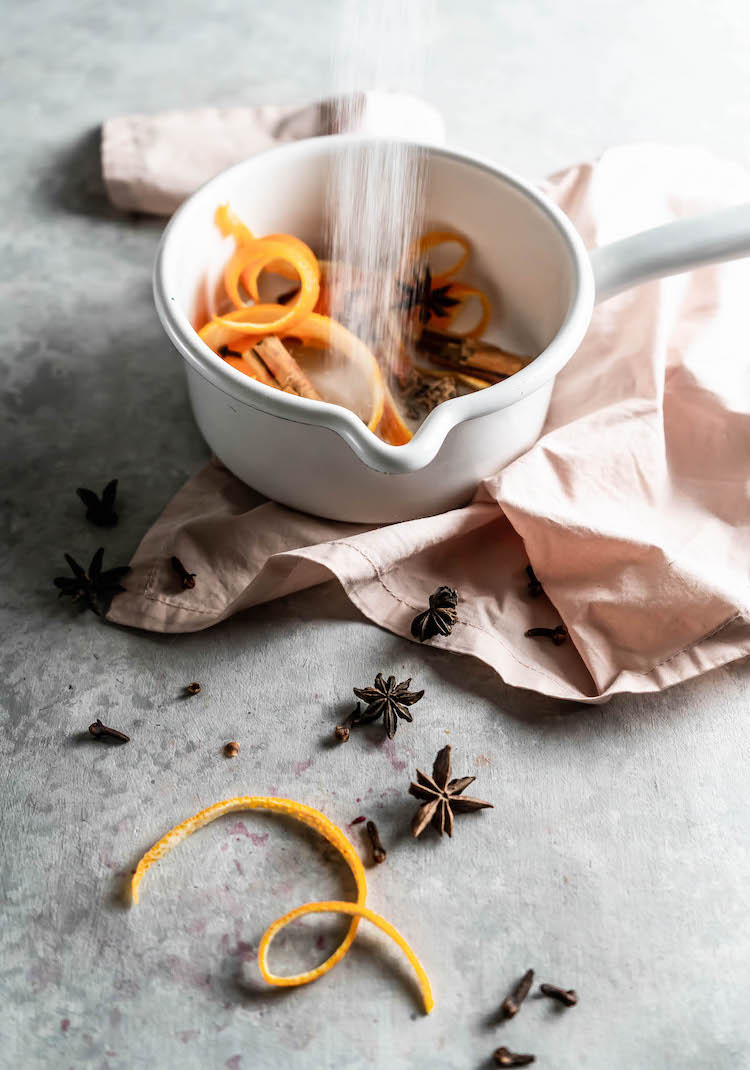 A mulling spice syrup to mix into cocktails. Add to heated wine for an instant mulled wine or shake up into chilled cocktails to add the fragrant, warm baking spices to your seasonal flips, sours, highballs, and Old Fashioneds like this Mulled Wine French 75. Mix in this Mulling Spice Syrup into your favorite winter cocktails.
recipes use in:
MULLING SPICE SYRUP ⠀⠀⠀⠀⠀⠀⠀⠀⠀
1 cup water
1 cup sugar
peel from 1 orange
8 cloves
2 star anise
1 cinnamon stick
1/2 nutmeg, chopped
Add sugar and water to a saucepan and heat until the sugar has melted. Add the orange & spices, stir. Bring to just below a boil and simmer on low for 15 minutes. Remove from heat and let cool. Strain & store in the fridge for up to 1 month.