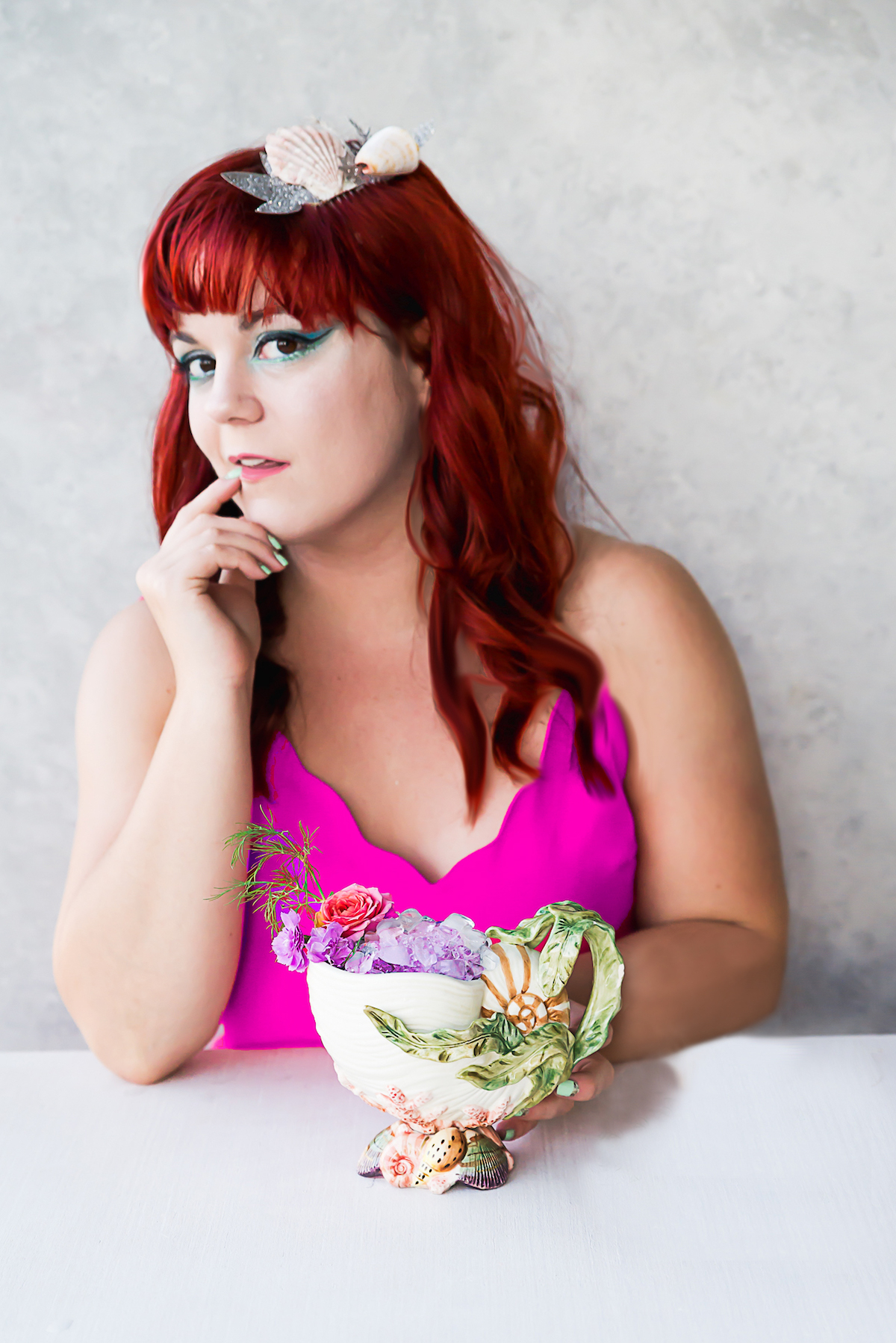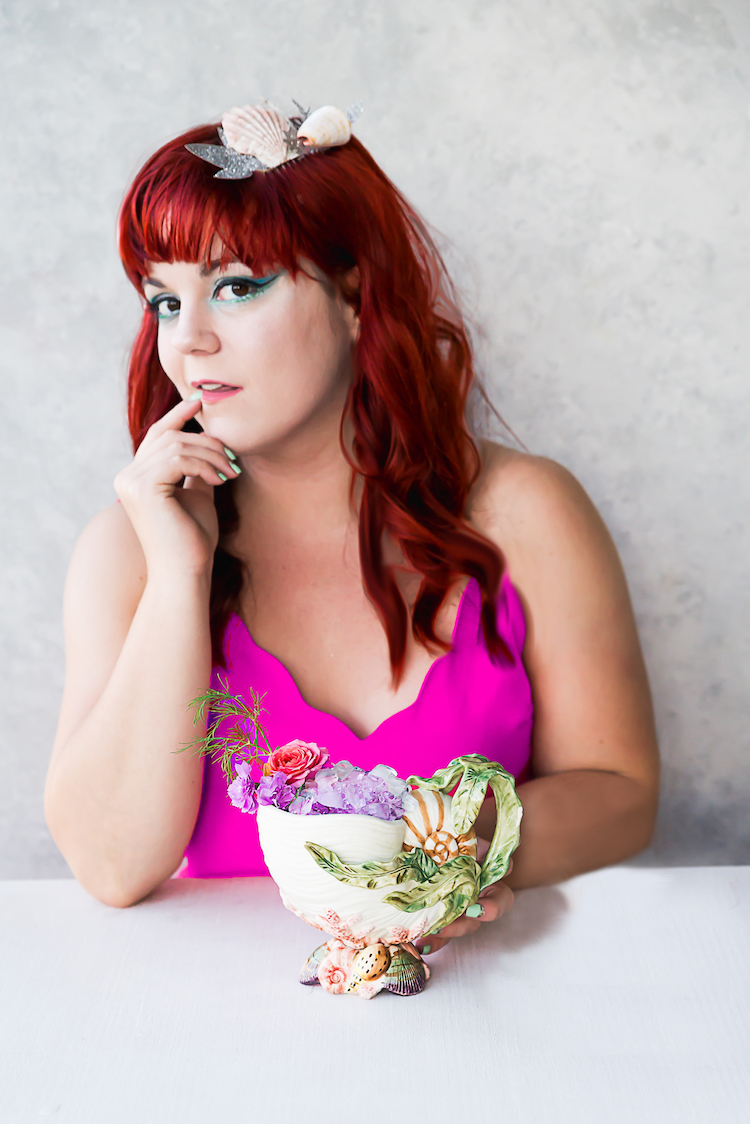 Is it any surprise that The Little Mermaid was my favorite movie when I was little? With my hair color being what it is and all ; ) According to my mom I watched it 3 hours a day and sang the songs incessantly. Sorry, mom! But to be fair, Ariel is one of the best Disney Princesses. Fight me on this one! She was strong, independent and fought for those she cared for and was best friends with a sassy crab and had the voice of an angel. Not to mention, Ursala was modeled after a fabulous drag queen, uh-mazing! Although we do have to talk Ariel, no man is worth loosing your voice over, girl! None. This aside, I wanted to pay tribute to my hair role model this Halloween with a cocktail fit for a mermaid with this Under the Sea Little Mermaid cocktail!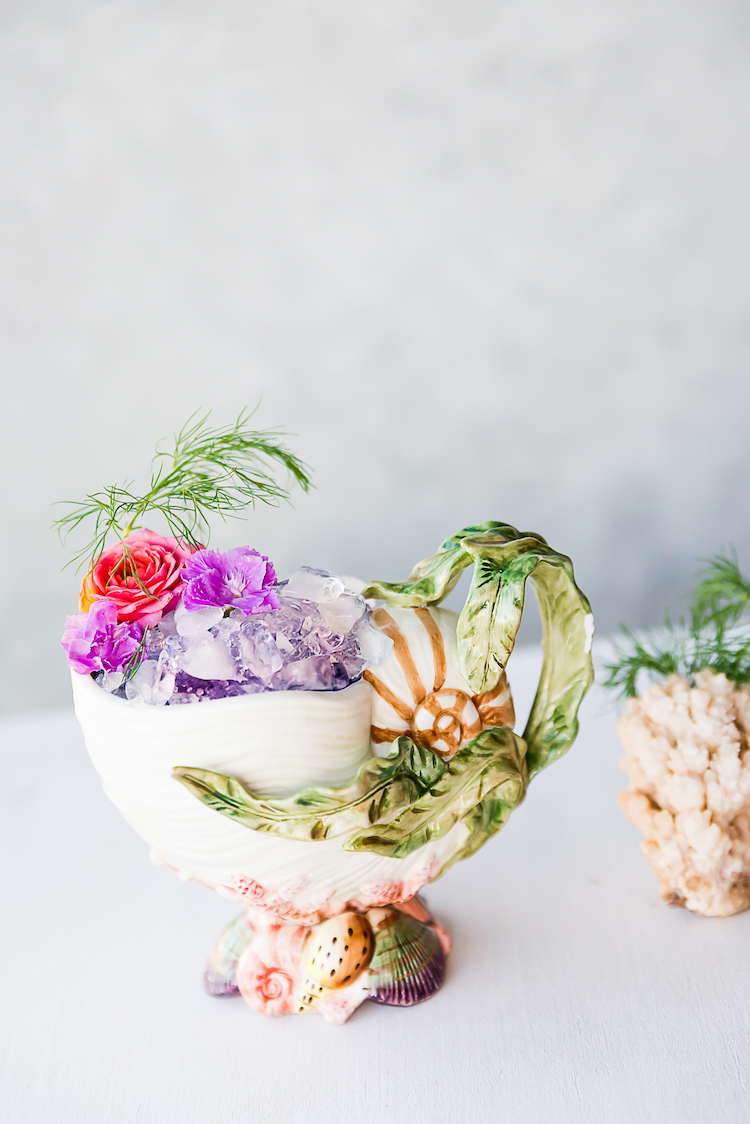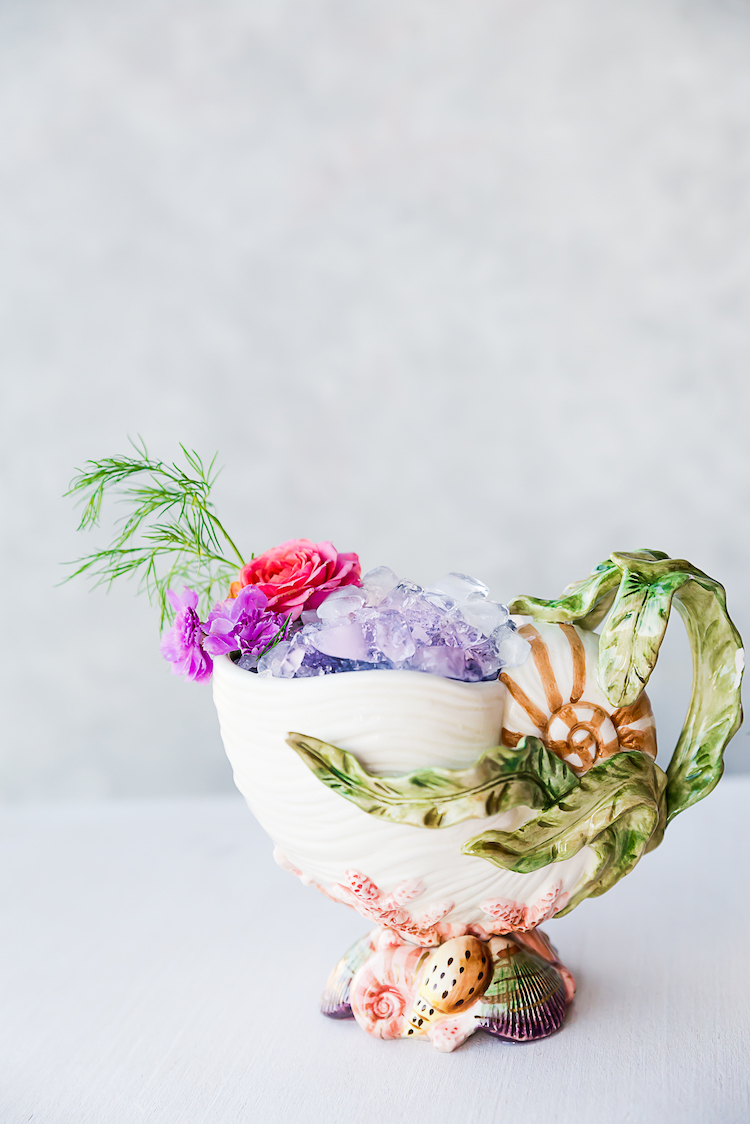 Because it's better down where it's wetter, I infused gin with seaweed. Yes seaweed. Often used in Japanese stocks and of course in sushi, I want to add a bit of sea faring umami to this cocktail with seaweed. Just a hint! I also infused the gin with Blue Pea Flower (I wrote about this here). Once the citrus is added to the blue gin, it changes to a striking purple hue, one of Ariel's signature colors. Tropical pineapple, lime and egg white for the sea foam are shaking with the gin and served up in the fabulous Tiki Mug (actually, I think it's original purpose was a gravy boat, but once's man's gravy boat is another's tiki mug.) Take a sip of this drink and you'll have no troubles, life is bubbles under the sea!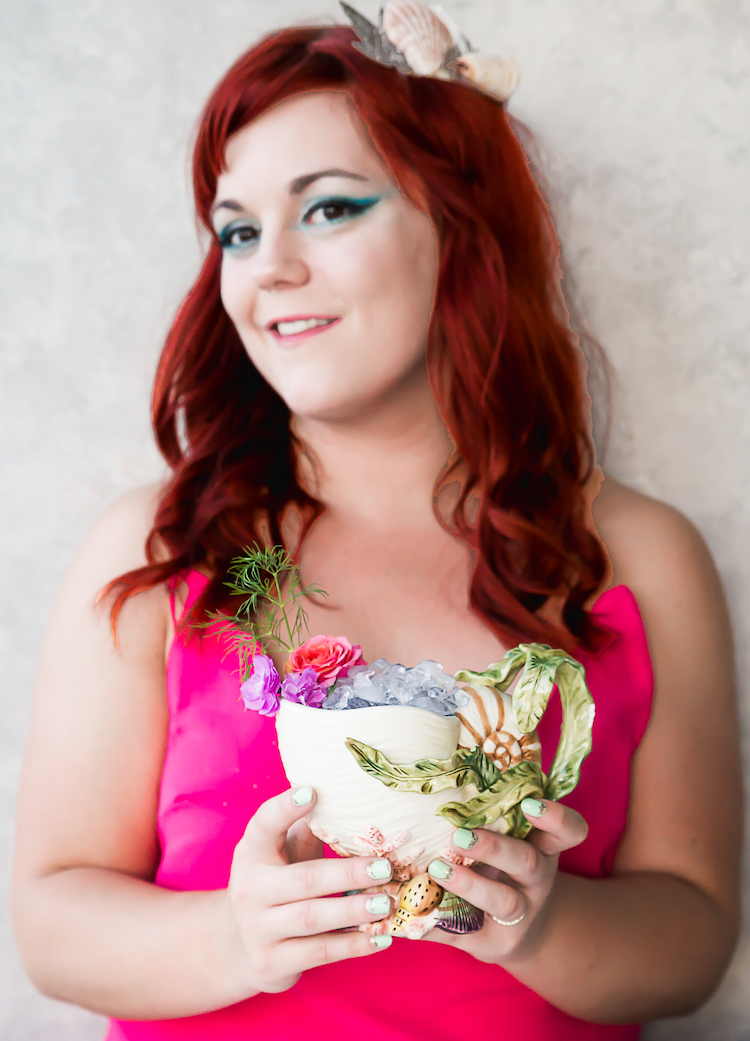 UNDER THE SEA
serves 1
glassware: tiki mug or collins glass
blue seaweed infused gin (recipe below)
pineapple juice
lime juice
simple syrup
egg white
garnish: dill, edible flowers, nori
Directions:
Dry shake all the liquid ingredients. Add ice and shake again. Pour over crushed ice. Garnish with dill sprig.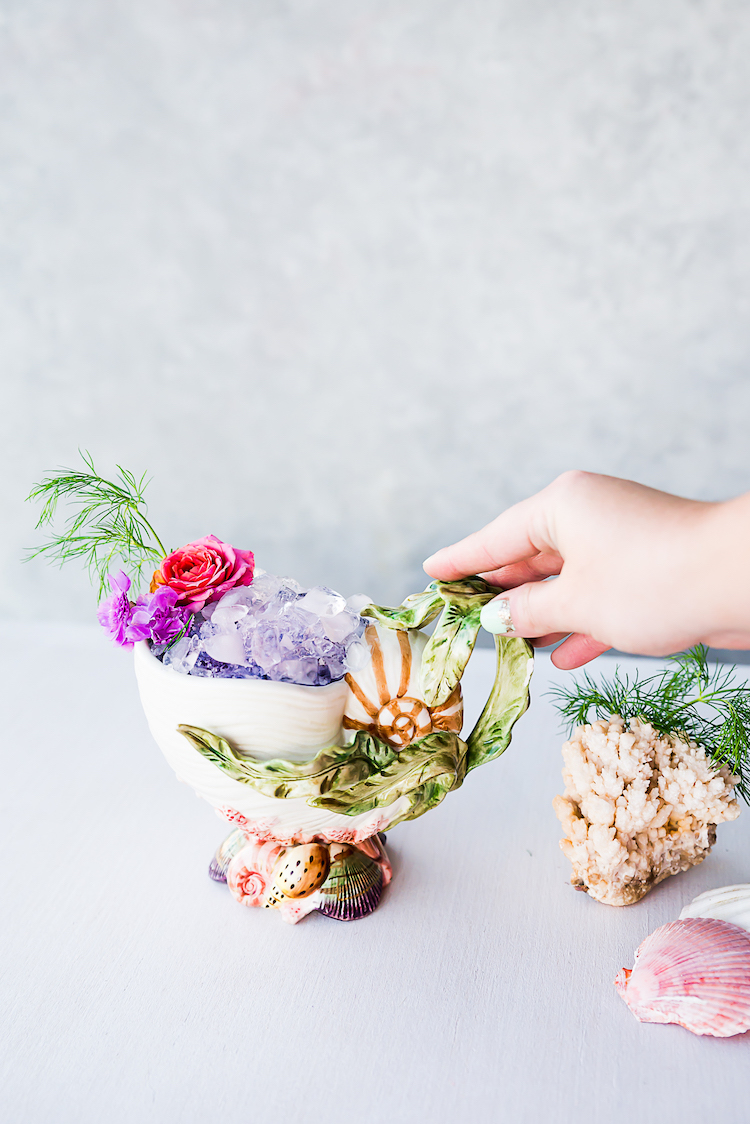 Blue Seaweed infused Gin
•8 oz gin
•3 tbsps chopped dried seaweed, I used Wakama from the bulk bin at my local grocery store which has a milder more sweet flavor than other seaweeds
•2 tablespoons butter fly pea flowers , I got mine on Amazon
Directions
Add all ingredients into a jar. Stir and let sit for 15 mins- a half hour. You don't need any more than this otherwise the seaweed flavor takes over. Strain and store in a jar for a few months.